"Axe againe???" that my SWMBO saied when I have picked this one up from free market while we are traviering Tammisaari in summer.
I know myself that I have got more than enough axes to use, but cant help it when I see good old axe in good condition like this. And further more, the price was really good.
また斧??などと妻に言われつつも、夏休みの旅行中に立ち寄ったフリーマーケットで入手。自分でもこんなにいくつも斧いらないとは判ってるのだけど、ヤッパリ状態の良い古い斧を見るとネ!値段も気が引けるくらい安かったし・・・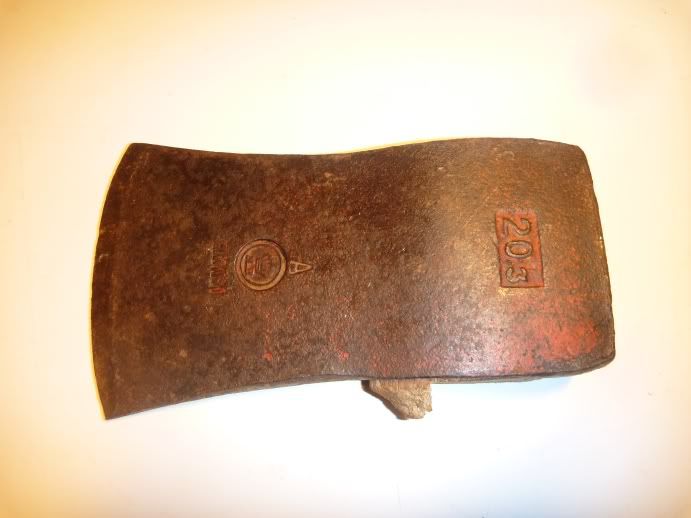 What I got this time is an Axe head from Kellokoski. It is an old Finish maker, which died out like Billnäs after chain saw came out to market.
Also in Finland (or from Kellokoski and Billnäs), this style of head was not common and called "Canadian style" on them old catalog.
I have had it rust removed, but nothing els was done till now. But I wanted to use it this weekend, decided to hang it now.
今回手に入れたのはKellokoskiというフィンランドのメーカーの物。この会社もBillnäsと同じく、チェーンソーの登場と共に消えて行ったメーカー。 そしてこの形の斧は結構珍しく、KellokoskiとBillnäsの昔のカタログ見ても『カナダ型』として一品掲載されているだけ。
錆取りした後、ずっと放置してあったのを、今週末使いたいので急遽柄入れしました。
Cleaned and polished and sharpend, then fit the helve. Hulttafors' hickory helve was just good size, so no work was needed to fit well. The easiest hanging work ever.
研ぎあげて、磨いて、柄入れ。柄はHulttaforsのヒッコリー柄がちょうどぴったりだったので、大した削り作業無しで完成!今までで一番楽なスゲ作業でした。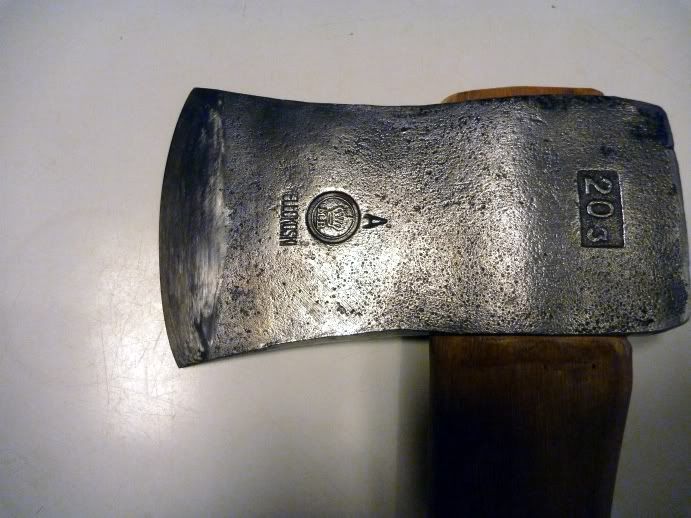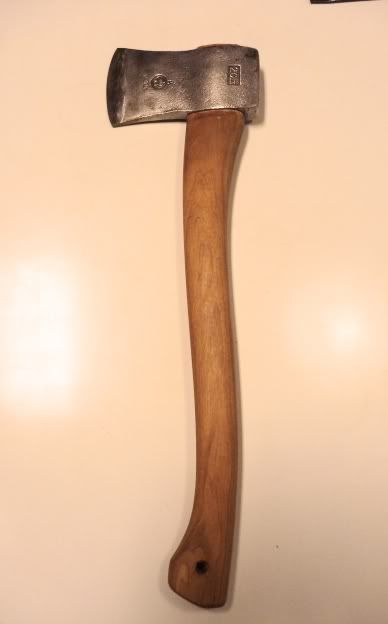 The axe head: about 800g
Helve about 60cm
Lets see how this will work!
斧頭>約800g
柄>約60cm
後はシースを作って、今週末に持ち出すだけ!