昨日のうちにパドルのサンドペパーかけまで終わらせる予定だったのだが、ブレードの削り出しだけで終わってしまった。
ホロー・ベベルにするための道具が無く作業が進められない。仕方が無いので外丸鉋を作る。
I was planing on finishing the paddle shaping and sanding yesterday, but the end of the day, I caould not reach there.
I needed to thin and hollow bevel the blade, but realized that I do not hve the adquite tool for it. so made hollowing plane.
この鉋作るのに結構な時間を取られてしまったのだが、結果は大成功!綺麗な凹面を削ってくれます。
Making this plane took quite lots of time, but it worked very well.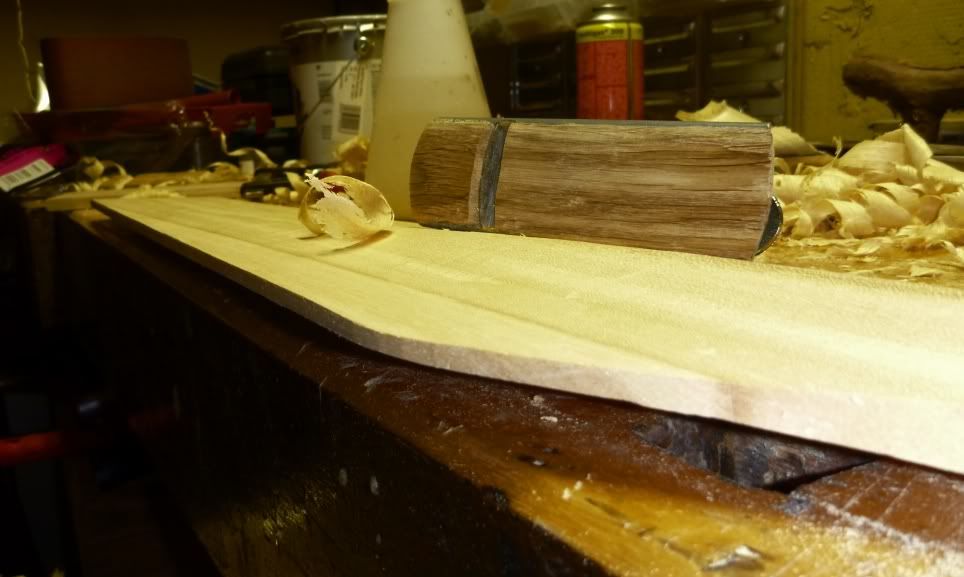 凹面ベベルにするのは柄側のフェイスのみ。あとはブレード先に向かって徐々に平面にします。平面は平鉋でチョイチョイっと。
hollowing only closer to the shaft, then smoothly changing to flat face towords the tip of the blade. Flattning is easy, using normal flat plane.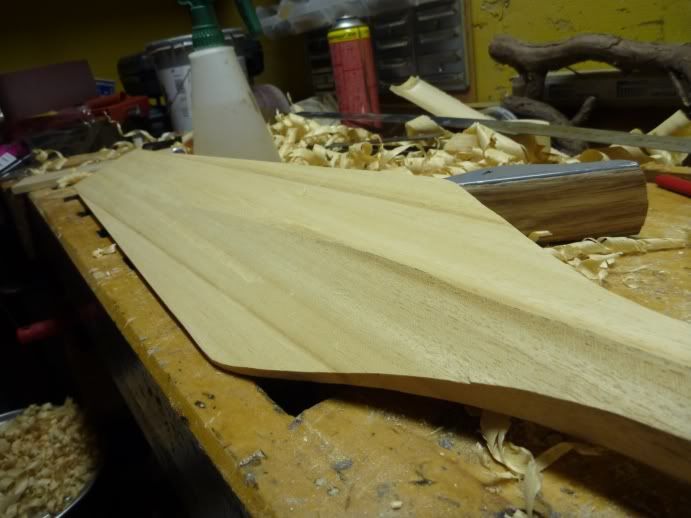 これでパドルフェイスの整形は終わり。後は、ティップの整形とグリップの調整をした後サンドペーパがけ、そしてオイル塗り。 サンドペパーがけ、、、一番嫌いな行程です・・・
Now the blade face profining is done. Still need to round the blade tip, then grip shaping and shading before oiling. I do not like shanding process....