Birch sap harvest has started for some time here in Finland. This is one of my waiting moments every year and this spring, have harvested about 6L so far.
Actually, this year, the spring came so quick that I have missed the starting time by about 1 week, so the sap will stop flowing any time soon.
今年も白樺の樹液採集の時期です。今年は雪解けが遅い上に、春がとても急にやって来たので、実は採り始めジキを1週間ほど逃してしまいました。採れるのは雪解け前後からの3週間ほどなので、多分もうすぐ止まってしまうでしょうが、とりあえず6Lほどは採集できてます。
It is really refreshing drinking this as it is, but my favorite is to make syrup. You need to boil it down, so end up having very little mount of it compared to the mount you started with. But it will last long time and is really something.
そのまま飲んでも美味しいのですが、これを煮詰めてシロップを作ります。シロップにすると、とても少ない量になってしまいますが、メープルシロップとは違った、素朴な美味しいシロップに仕上がります。それに、冷蔵庫に入れておけば、1年以上は持ちます。(実は去年作ったのがまだ少し残ってます・・・)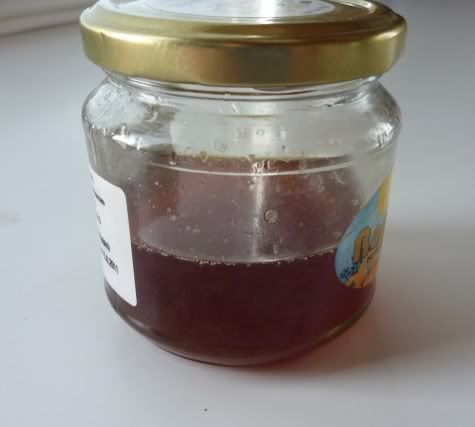 This is from this year. Not much, but I am hoping that will still getting little more to at least fill this bottle.
写真は今年のもの。まだ少ないですが、まだもう少し取れそうなので、このビン一本分は作れるでしょう。