I got this on Christmas. I guess I was a good boy this year :)
ハッカペルのフカリ(Hukari)Hakkapeliitta's Hukari
It is a Hakkapeliitta's "Hukari"!
This knife traces its origins to Hakkapeliitta's war knife, which, was made from broken swords and used as weapon and camp tool.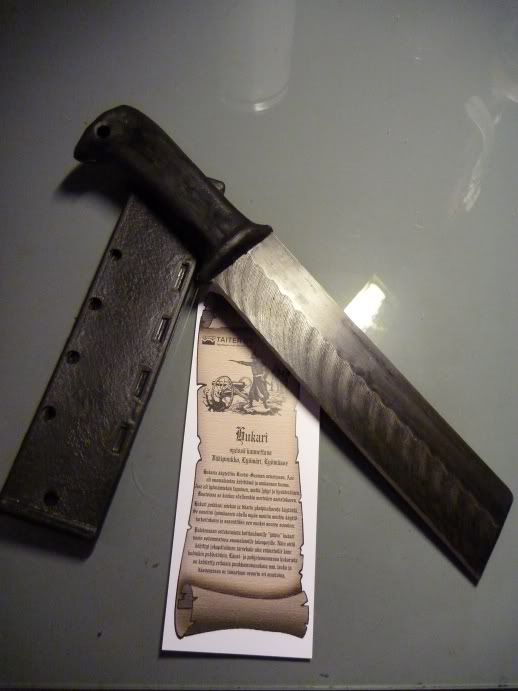 スペック> 刃渡り23 cm 厚さ5 mm 全長35 cm 重さ500g
Spec>•Weight 0.5 kg •Total length 35 cm •Blade length about 23 cm •Blade thickness 5 mm
I never have seen knife made in such a wild manner. This is purely made to be used.
I have chopped seasoned oak and bamboo as a quick test, and this blade took no damage. I am looking forward to take this Hukari in to woods to try out.