今年は本当に冬が遅いようで、雪も降っては融け、湖もまだ凍らず。でもこんなことでがっかりしていても仕方がないので、カヌーを持ち出してみました。今回は、妻と愛犬3頭が同行します。
It is really strange this winter. It is still not really frozen, and not really snow ether. It is disappointing, but that does not stop me going out. Since the lake is still open, I took canoe out and this time I am with my wife and 3 dogs.
初めて犬を、しかも3頭を乗せてのカヌー。どうなるか心配だったのですが、なんの事無く乗ってくれてます。
it is first time taking dogs in the canoe, and was worried how they will react… it seems to be OK, perhaps little bit confused? but staying in the canoe.
前回も行ったあの島へ上陸。
Landed on the same location as last time.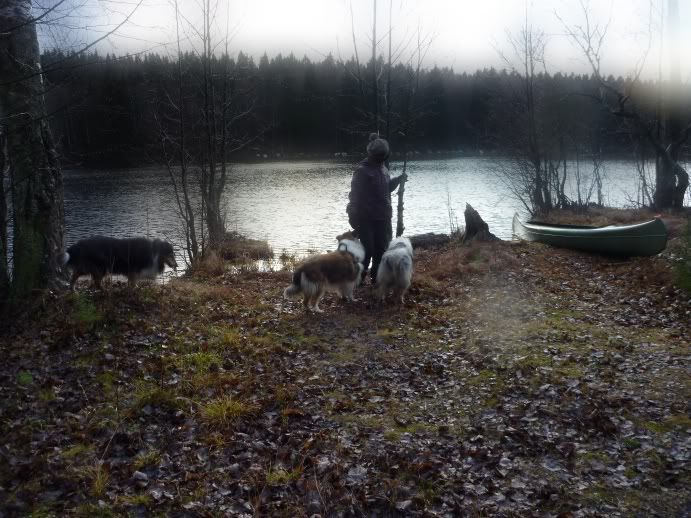 何か良い香りを見つけたようで、早速スリスリ・・・
There seems to be a new "NICE" perfume she found and wanted to wear…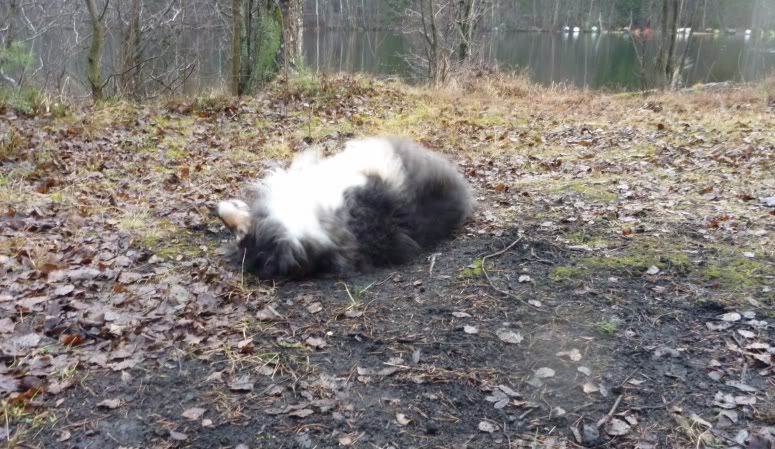 もうすぐクリスマスだと言うのにまだまだ状態の良い茸を発見。2食分くらいは取れました。
It is almost Christmas, but found enough to teat mount of mushrooms.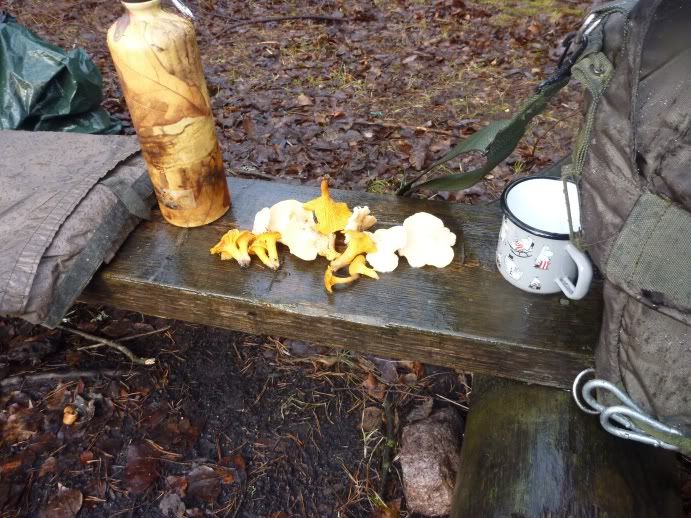 焚き火料理の基本、ソーセージの串焼きとコーヒー。
The basic trekking cooking over fire, Finish sausages and coffee.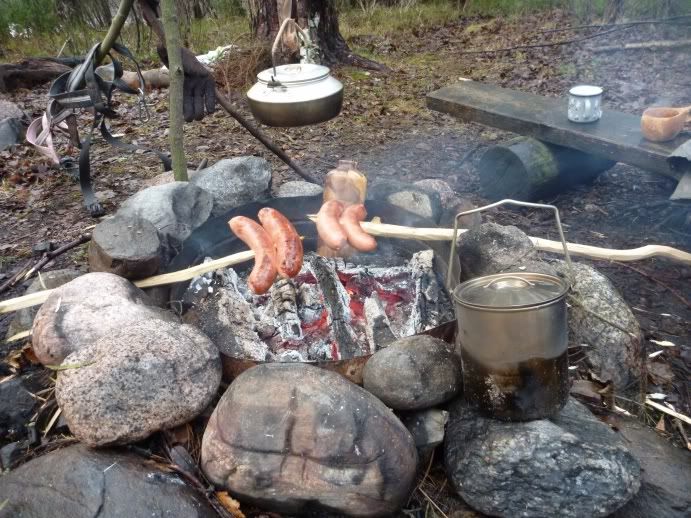 もし来週末もよい天気ならまたいけるかな?
If the next weekend is still good, then perhaps will try this trip again.